Vacation Rental Accommodation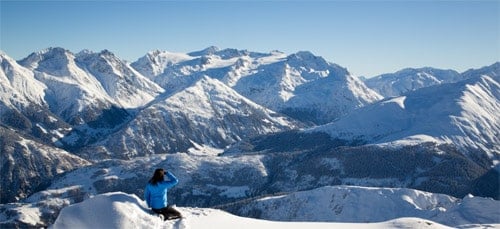 Whistler Blackcomb ski resort provides amazing activities & Holiday experiences all year round.
Find the perfect Whistler vacation rental, no matter if you are looking for last minute accommodation deals for condos, cabins or complete house rentals. Make your next Whistler ski holiday a family trip to remember by staying at a rental by owner property. (RBO)
View Whistler Vacation Rentals 204 Units
Other Accommodation Locations
What are Vacation Rentals by Owner / RBO Accommodations?
Travel and accommodation are usually the most expensive aspect of any family vacation or Holiday. Hotels offer the same boring experiences with no personality and unless you spend a lot of money to upgrade, they lack the space and ammenities that most travelers need.
Vacation rentals by owner, also known as RBO accommodations, provide daily, weekly and monthly lodging opportunities directly from the property owner instead of from large corporations. Even before the days of the internet, people listed their RBO listings on bulletin boards and classifieds - the internet has made it much easier to connect with these vacation rental by owner properties. Find lodging that matches the requirements of any travel group, no matter if it's just a small party or large family, there is a rental perfect for you.
For your next short-term or long-term Holiday getaway, why not rent an entire apartment or condo for cheaper than a typical hotel room? Get a full list of great amenities like a kitchen, internet, parking, BBQ and much more by staying in a vacation rental.
Why use alluraDirect.com Vacation Rentals?
Since 1998, alluraDirect has provided tens of thousands of successful, secure and safe reservations between our website customers. We are a trusted rental by owner (RBO) service in all of the mountain resorts and communities we list in, supporting local events and seasonal festivals.
Find & book vacation rentals directly from the Owners of one of our 500+ available properties; ranging from small condos all the way up to huge chalets and cabins. Use alluraDirect to conveniently plan your trip months in advance, or search for available last minute accommodation deals no matter what season you are traveling.
Can I Really Rent a House Safely Over the Internet?
YES, but be careful with what website you decide to trust. The vacation rental industry has been around for a long time and is always evolving and maturing as it becomes more and more popular with travelers. Using an established property listing website that is well-known in the rental community will make sure you don't fall into any potential rental traps or craigslist scams that may exist on the internet.
alluraDirect Has You Covered...
Every vacation rental is subscription based, ownership-verified and backed by our guarantees.
The rental marketplace is 100% transparent and community driven. Owners cannot pay more to be prioritized over other listings.
We have been in business for 19+ years and have processed over 100,000+ successful reservations.
All properties show real-time calendar availability. If the rental is available, it can be booked instantly.
Payments are safe & secure through our online credit card processing.
Our property owners truly want you to have a great time in their rental units.
Booking a vacation rental doesn't need to be stressful, alluraDirect.com is here to help.