Your Vacation Property, Your Way...
List your property with the best kept secret for mountain vacation rentals and receive some of the highest quality reservations in the industry! Why allow the global vacation rental corporations control your property and limit how you do business?
Get listed with what the locals have trusted since 1998.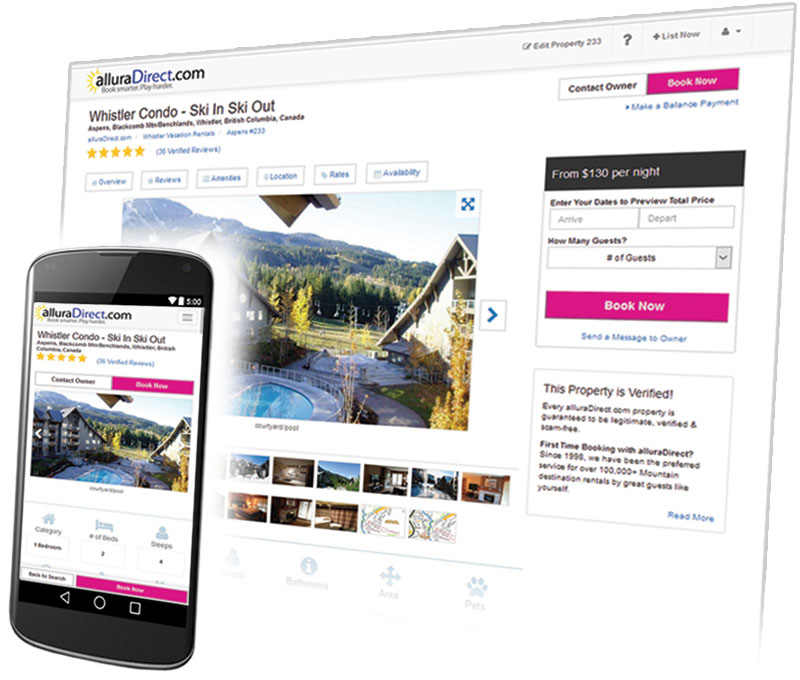 We are the trusted source for mountain vacations for over 100,000+ worldwide guests.
Full contact info available at all stages of a reservation - we never hide details.
We only list legally zoned short-term rentals - Make a stand against illegal nightly rentals.
Limited Time Offer for Select Locations
Property listings in select developments located in Whistler, Big White, Sun Peaks and other BC mountain resorts are eligible for a 40%-100% credit on their first-year subscription! Get started below to see if your property qualifies.